سماعات سلكية لاجهزة الكمبيوتر واللابتوب بجودة عالية وصوت نقي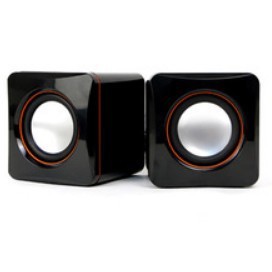 USB 2.0  speaker multimedia
Includes Exclusive Sound Bytes Paper Bag
Auxillary input function for your Laptops, Computers and Smartphones
Stereo power enlarger in the speaker sound box.
With voice control, LED highlight power light.
1W*2 power, no cracking voice even if the voice turn to the max.
USB charge, easy to carry, best partner for notebook, PC and tablets MP3, MP4.